"Inner Knowing"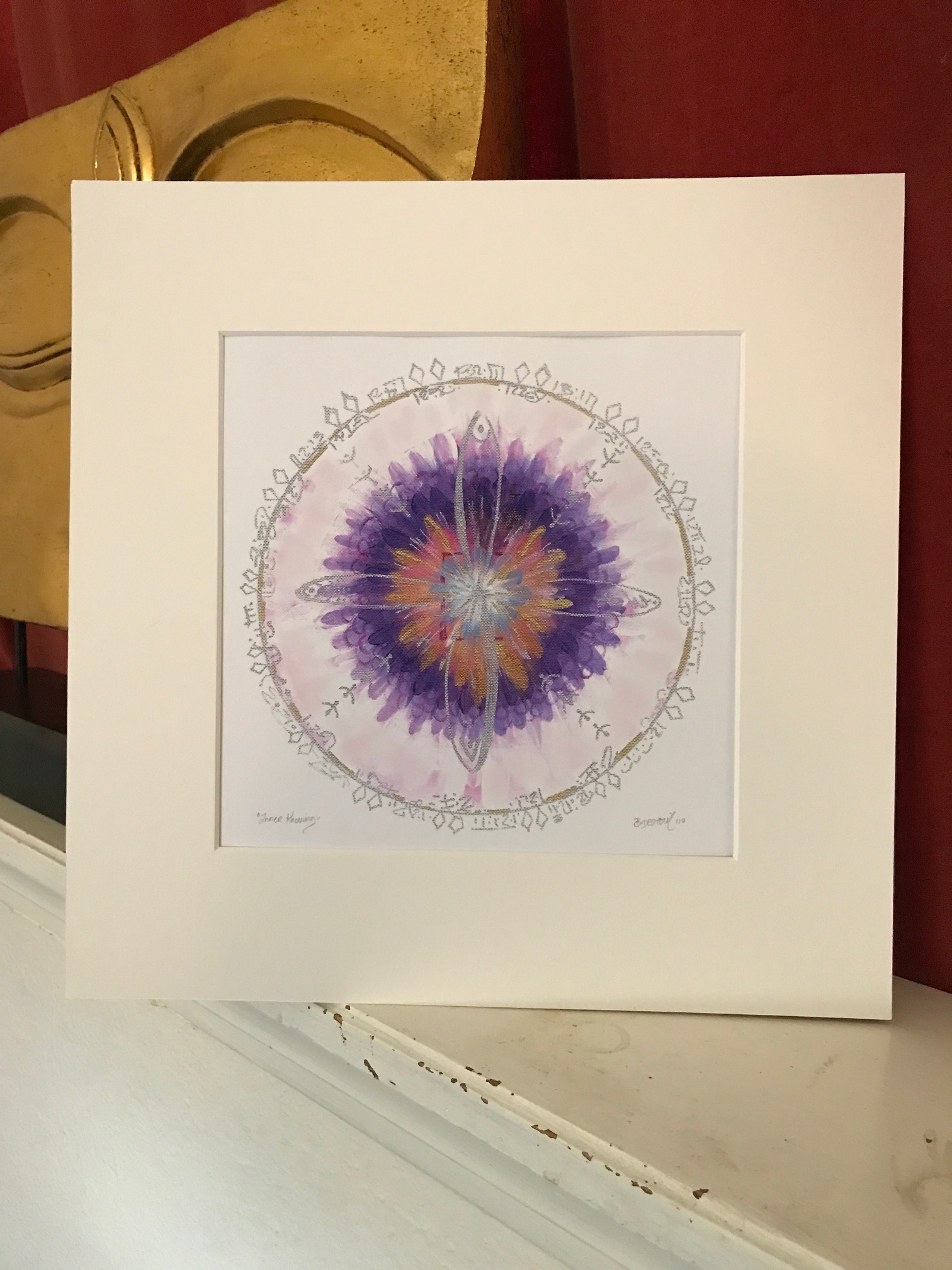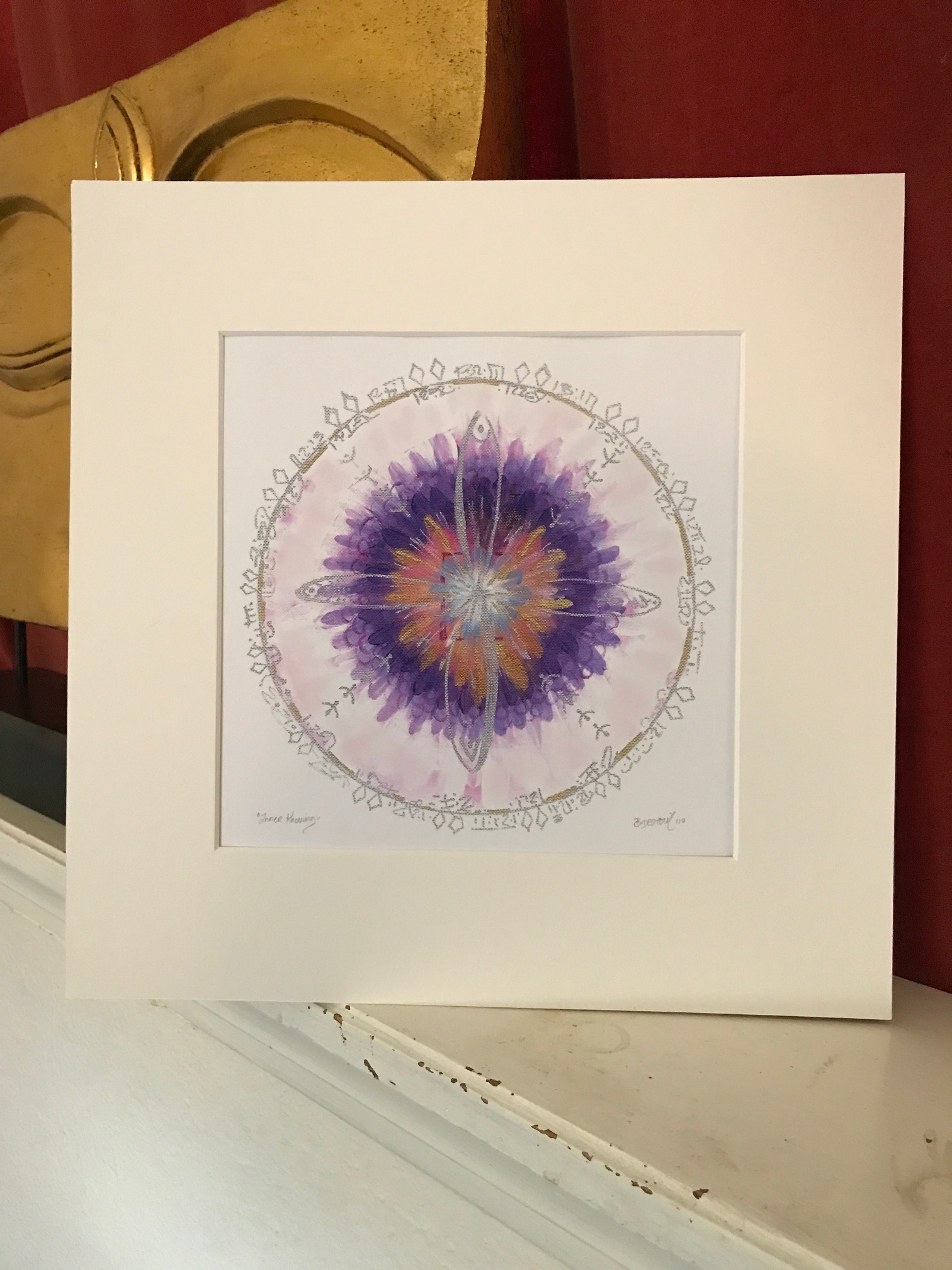 "Inner Knowing"
Brings clear connection to your inner knowing and inner sight. Clears psychic debris so messages can be heard clearly. Strengthens inner Fire which will assist in eliminating doubt patterns so you will act on inner knowing without hesitation. Increases Faith in one's self.
Aligns energetically with: amethyst and quartz crystal, angelica.
How would you like your print?:
Prints are available on paper, matted or unmatted, and on canvas with artist embellishments*, stretched and ready to hang.
All prints are the highest quality professionally printed giclee on paper or satin canvas. Prints on paper are available matted or unmatted. Canvas prints are artist embellished*, with gallery wrapped painted or mirrored edges, wired in back so you can hang it immediately!. All prints are hand signed.
*Prints on canvas include hand painted embellishments by Beth. These special touches bring the feel of an original, make your piece unique and add value to your investment.
The Healing Attunement Mandalas™ attune a person and their space (home, office, meditation room) to certain desirable energies. In this way, they are supported in bringing into their life-experience more of these vibrations such as happiness, abundance, inner knowing, health and peace. These channeled combinations of symbols, colors and imagery offer support for healing, evolution of consciousness and attunement to your highest wellbeing. Custom commissions are also available.
Many of the mandala images align with different crystals, scents, ascended masters and Angels. By simply placing them in your space, meditation, Feng Shui, dreamwork or healing sessions, the mandalas assist in such gifts as Self Love, Happiness, Abundance, and Inner Knowing.
It is often beneficial to work with several mandalas together, as different groupings will create different healing energies and a symbiosis, each mandala assisting the other.