Soul Realignment® Additional Readings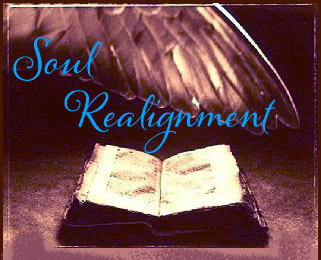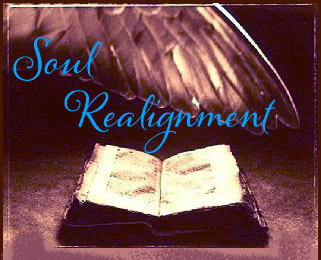 Soul Realignment® Additional Readings
Now that you've had the initial Soul Realignment reading and clearing work done, the following are available to you:

Curious about who your guides are? In this session, you will learn about your spirit team- your guides, how they assist you, and their qualities. You will have the opportunity to ask them questions and receive guidance. Pre-session work plus phone call 60-75 minute phone call.
This is the session to have about 3-6 months after your initial Soul Realignment session, if an issue(s) has arisen in your life. The issues can be: physical, work related, health, making life decisions, struggling with a recurrent life theme, trouble with selling your home, wanting to get pregnant, …etc. In this reading we will look at what blocks are involved and are ready to be cleared. We'll look at the specifics of what it is- the story, as we did in your first session, and then clear it. Pre-session work plus 60 minute phone call.
Wondering what the heck is going on in your relationship? Or why you keep attracting the same sorts of partners or relationship situations? This reading can be done if you are single at the moment, or for romantic relationships, parent-child relationships, friends, business or sibling relationships. We will access information, guidance and do clearing work for blocks and restrictions that are effecting your relationships..
If you are in a relationship, or looking at the relationship with your child/sibling..etc…we access both Akashic records for the reading. However, to look at both Akashic records, permission from the other person is needed. For romantic partnerships, it is great if both of you have had the first Soul Realignment session before doing a relationship reading, but it's not required.
Pre-session work plus phone call- 60-90 minutes total
CLIENT FEEDBACK:
" I very much enjoyed my session with you. I haven't slept this well for almost 5 years. I AM SO GRATEFUL !! I am aware - on some level - that there are shifts going on within, but could not tell you what! Thank you ;-) Awesome work!"
"You showed me a relationship I have been having with a sister. That has changed dramatically, or actually in-dramatically for me. The cord that has bonded me to that repeated anger pattern has diminished to dissolve. Presently her pattern of communication and interaction has not really changed on her part, but I am just not emotionally responding to them. That has really made a difference in my life. I am now able to step back from situations and not feel the desperation of a manufactured responsibility to events that I am not really responsible for. I have been able to observe them without stressful personal commitment. Either I can do something about them, or do what I can without feeling like I NEEDED to do it. "

"Working with you has helped me become fuller in myself, grounded, confident. I am able to communicate in adversary situations without losing my self, without losing my power. Thank you so much for the experience, you have walked me to higher awareness. I value the work you did for me with great gratitude."
"What I can note now was a shift in my feelings toward myself. I feel as though a weight has been lifted. I cannot say specifically what weight….just feel a bit lighter. After the homework was complete, there were two people who had been calling once a week for months, both suddenly stopped. I didn't question it. I attributed it to the work, cause and effect. I was grateful for that shift!"