"BearClaw Blessings"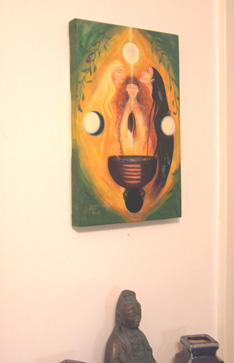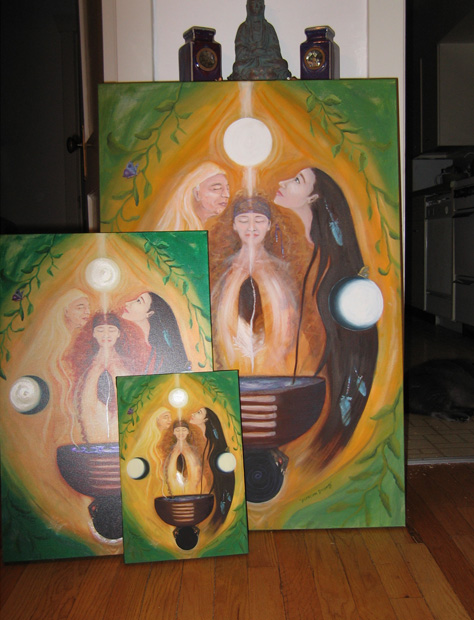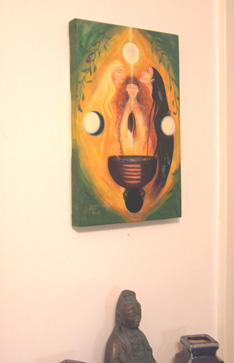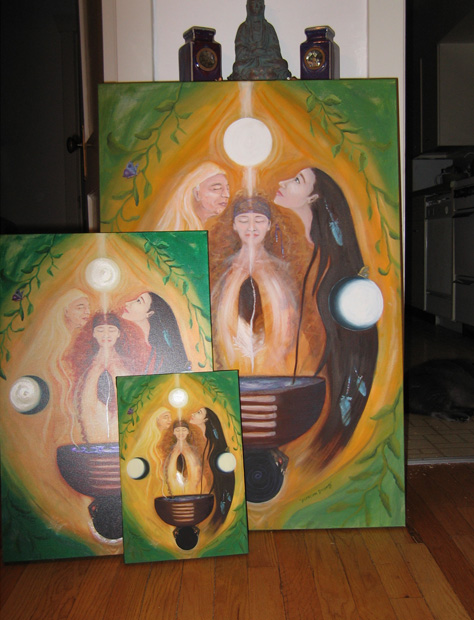 "BearClaw Blessings"
Nature's alchemy. Feminine wisdom, remembered, and the power of joining together in loving intention.
How would you like your print?:
Prints are available on paper, matted or unmatted, and on canvas with artist embellishments*, stretched and ready to hang.Surrendering to Love, together. It takes courage, trust, & faith. It yields unbelievable beauty.
All prints are the highest quality professionally printed giclee on paper or satin canvas. Prints on paper are available matted or unmatted. Canvas prints are artist embellished*, with gallery wrapped painted or mirrored edges, wired in back so you can hang it immediately!. All prints are hand signed.
*Prints on canvas include hand painted embellishments by Beth. These special touches bring the feel of an original, make your piece unique and add value to your investment.